Best 5 Overseas Education Consultants in Palakkad District
Are you considering higher education overseas and searching for overseas education consultants in Palakkad ? Studying or working abroad can be an exciting experience for many individuals. With the convergence of different educational and economic opportunities, more and more Indians are looking to explore options outside of India for acquiring a higher education or seeking employment.
For those considering studying abroad, numerous factors can influence their decision, such as the cost of living, tuition fees, language proficiency requirements, and visa regulations. The requirements for job search and Permanent Residency (PR) may vary depending on the country.
Benefits of Studying Abroad
Studying abroad can be a life-changing experience for any student—training in a different culture broadens perspectives, sharpens research skills, and increases cultural understanding. In addition to studying an academic subject abroad, students gain valuable insight into their host country's history, politics, religions, and customs.
Also, students studying abroad often get more job opportunities after graduation, as employers favor graduates with international experience. Students who complete study programs in certain countries may also qualify for permanent residency or work permits in their host countries.
Top 5 Overseas Education Consultants in Palakkad
1: GoGermany. Go Germany is another study abroad agency in Palakkad that provides a wide range of services for those interested in German study programs. From providing information about German visa requirements and housing to helping with job search and German language courses, the company offers affordable services to make it easier for students to study and settle in Germany. GoGermany is a great resource for anyone seeking guidance for German study abroad and employment options. Go Germany website: www.gogermany.net
2: Eduflair. Eduflair is one of Palakkad's leading overseas education consultants for study abroad programs and language training, including German, IELTS, and OET. It is a one-stop consultancy for all your foreign education and migration plans. It provides various services, from online language courses to education loans and visa assistance. Whether getting help with language training or preparing for embassy interviews, Eduflair learning solutions have something for everyone. From interactive video lessons to practice tests and live sessions with experts, Eduflair provides comprehensive support to students in their overseas academic journey.
Eduflair website: www.eduflair.com
3: Edroots. Edroots is a top study abroad consultant in Palakkad dedicated to helping people find the best educational resources available abroad. It offers many educational resources for overseas education aspirants. Edroots.com offers an array of services that help students reach their academic goals by providing various study abroad programs worldwide. Whether you're looking for study abroad programs in the UK, Canada, Australia, or Europe, EdRoots international has you covered! In short, Edroots is a great study abroad consultancy for overseas educational programs.
Edroots website: www.edroots.com

4.Immilaw Global. Acknowledged as a leading Overseas Education Consultant in Palakkad, Immilaw provides study, immigration, and visa services to students, families, and businesses. The company specializes in helping people who wish to immigrate to Canada and other countries worldwide. Immilaw Global's experienced immigration lawyers provide comprehensive advice on all migration aspects of various countries. The team Immilaw also provides all types of study abroad consultancy services in Palakkad related to visa applications, green cards, citizenship applications, work permits, family-based petitions, naturalization proceedings, deportation defense cases, and more. Immilaw Group's dedicated professional team is committed to providing personalized service tailored to students' needs.website: www.immilawglobal.com
5. StudySure. Studysure is an overseas study abroad firm in Palakkad that provides students with a wide range of educational services abroad to help them succeed, from providing study career guidance, visa interview, and education loan to making your education abroad a smooth experience. Studysure also offers personalized guidance sessions with experienced mentors to ensure students get the most out of their learning experience. With its comprehensive range of services, Studysure is your one-stop choice for overseas educational programs in Palakkad.
website: www.studysure.in
Top Study Abroad Countries for Indians
Check here some popular countries amongst Indian students and job opportunities available in those countries so that you can make an informed decision while exploring your possibilities abroad. The top five study-abroad countries for Indians are Canada, Australia, the USA, the UK, and Germany. At the same time, Australia and Canada offer excellent job prospects and Permanent Residency options for skilled individuals.
Choosing the right destination is the key when exploring study abroad options. India offers many options based on the program length and area of focus, such as language studies or professional internships.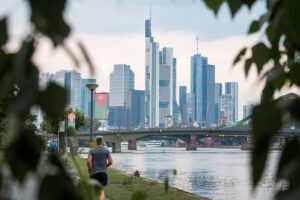 Top 5 Countries for Indian students for Overseas Study
Canada, United Kingdom, Germany, USA & Australia offer numerous opportunities for the students from India for higher education and scope for employment and PR.
Canada. Due to its attractive cost of living and world-class education standards, this nation has become an ideal choice amongst Indian students due to its lower tuition fees compared to USA and UK and promising degrees recognized globally.Canada is also attractive to Indian students due to its multicultural population.
The United Kingdom (UK) is a popular study destination for Indians due to its high standard of education, affordable tuition fees, and proximity to India for easy travel back home during semester breaks.
Germany is anothergreat  option because it offers an excellent education at relatively low tuition costs. Regarding the caliber of higher education, the University of Munich ranks second in Europe. Moreover the free education offered by the German public universities attracts a large number of students to this country from all parts of the world.
Canada is also attractive thanks to its multicultural population, making it very comfortable for Indian students to find their way here.
Australia provides excellent educational programs with leading universities that can match any other university levels worldwide, as well as job opportunities right after graduation, which makes it the ideal location compared to other traditional Western destinations like UK or USA, which give greater priority to local citizens within entry-level job positions.
USA: The USA was the number one destination for Indian students in 2002. According to the data released by the Indian foreign affairs ministry, Indian students choose the USA as their top destination for education abroad. The country's charm, many business organizations, and the IT industry make America the top country for Indians. Plus, their world-class universities similar boost the number of Indian students these days more than ever!
PR Options after Study
When evaluating PR (Permanent residency) opportunities post-graduation, Canada, Germany & Australia offer various viable options & schemes combined with good job prospects making these two nations stand out from the rest, making them favorable destinations for students who want to settle abroad after study. 
Famous overseas study destinations like the United States, United Kingdom, Australia, Canada, and Germany offer great job and permanent residency prospects, additional attractive features for international students, and quality education.
When you have decided upon a particular country, you can research online for details about specific job roles and visas for Indians. For more information about the PR options contact any study abroad consultant in Palakkad for guidance and assistance.
Job Prospects Abroad
When exploring the job prospects in the top five countries for Indian students wanting to study abroad, it is important to consider the opportunities available and the longevity of a career developed in each nation. Depending on your skill set, a distant culture might present a welcome classroom to hone your experiences and catapult you into professional heights unseen by most.
Below are some countries with ample job prospects that can fit Indian students hoping for a job and Permanent Residency (PR).
Canada: A rising power on the global economic scale, Canada has an attractive working holiday destination that can provide both short-term employment and Permanent Residency (PR) to individuals who qualify under any provincial program or Canadian Experience Class. Canada works closely with immigrants in its provinces while embracing diversity as a nation!
United Kingdom: A list would only be complete by mentioning the United Kingdom – known for its cosmopolitan cities & villages, life culture & traditions, and expansive higher education structures that create a prime national workforce! UK provides an advantage to those seeking a longer-term work visa as they do not require applicants to hold an offer of employment before applying for/receiving their visa, making the UK even more desirable due to all these affordable factors.
Germany: Germany is becoming the top choice of many Kerala students, including students from Palakkad, due to its free education system, ample job opportunities, and flexible PR options introduced in 2022.
New Zealand: This country does wonders in building strong relationships between internationals armed with a potential resourceful skill set to help promote successful business growth across multiple industries! NZ has gained recognition from other nations because of this, so it is a wise choice if you are searching for something more long-term stable here.
Australia: Australians greatly emphasize higher education, and their regulation and commitment to quality education have made their universities one of the most sought-after. Combining modernity with a high standard of living, Australia is also an attractive destination for post-study employment opportunities by connecting to its rich talent ecosystem.
United States: An exceptional platform driven by opportunity comes to the USA, offering attractive options like H1B and Optional Practical Training (OPT). Though slightly difficult at times because of strict regulations and competition, America often proves beneficial, allowing visa sponsor companies to look for potential candidates as well!
Study Overseas – FAQ
1. What are the top 5 study-abroad countries for Indians?
The top 5 study countries abroad for Indian students are the USA, Canada, the UK, Australia, and Germany.
2. Which countries are good for jobs and PR?
Canada, Germany, Australia, New Zealand, and the UK are the top countries in 2023 for Job and PR options.
3. How do I choose the right study-abroad country for me?
Choosing a study abroad country depends on factors like your academic background, career goals, budget, cultural fit, language proficiency, and immigration policies. You can seek guidance from study abroad consultants to make an informed decision.
4. How much does it cost to study and live abroad?
The cost of studying and living abroad varies based on the country, course, university, and lifestyle.
5. Is it necessary to know the local language to study abroad?
Knowing the country's local language, studying abroad is optional for all courses or universities. However, it will improve your career prospects and cultural immersion. Some universities offer language courses as part of their curriculum, while others may require language proficiency tests like TOEFL or IELTS.
6. Can I get scholarships for overseas education?
Many scholarships are available for study-abroad aspirants funded by universities, governments, private organizations, and charities. 
Conclusion
The top study-abroad countries in Palakkad claim excellent services for study-abroad aspirants and job seekers. We recommend you get the details about their service charge before using them. The consultancy fee of study abroad consultants in Palakkad may vary according to the place of study and duration.