Best Overseas Education Consultants in Thrissur District
Are you a student planning to study abroad and searching for the best Study Abroad Consultants in Thrissur?? Here you'll find the top 5 study abroad countries and the benefits of studying abroad. With the proper guidance, you can make the most of international education and gain incredible life experiences.
Top 5 Study Abroad Consultants in Thrissur District


1. GoGermany is a leading study abroad consultant in Thrissur for everything related to German education. The company's website, www.gogermany.net, is a comprehensive information portal for anyone who wants to learn about German education and the admission requirements of various study programs in Germany. GoGermany aims to provide the most recent information about Germany's varied educational possibilities. GoGermany also features articles from experts on topics such as German language learning and free education in Germany for Indian students. Whether you want tips on free education in Germany or seeking a job, GoGermany has something for every student! Website: www.gogermany.net/
2.EduFlair Pvt Ltd is one of the top study abroad consultants in the Thrissur district that deals with overseas education in many countries in Europe, Canada, the UK, Australia and the USA. Eduflair's experienced team of experts provides students with the best options for higher education abroad. It provides various services, including visa consultation, course selection advice, and university and college admissions assistance. Regarding your education abroad, Eduflair is one of the top study-abroad consultancies in Thrissur for various education abroad needs.  Eduflair study abroad is dedicated to giving you all the knowledge and direction you need to make an informed choice about your future.Website: www.eduflair.com/
3.Leads Academy is one of the education abroad agencies in Thrissur for study abroad aspirants. Leads Academy aims to provide the most recent information about recent educational possibilities. It offers the ideal setting for study abroad aspirants to consider their options and discover more about overseas education. The company provides comprehensive information about various study abroad programs, scholarships, visa requirements, etc. You can also get useful tips and advice on making the most of your study abroad experience from the team of Leads Academy.Website: www.studyabroad.leedz.org/
4.ImmiLaw Global is the perfect destination for those pursuing higher education abroad. ImmiLaw offers comprehensive services, including visa processing and immigration advice, to make your dream of studying abroad a reality.  With its expertise and resources, it guarantees that you will have an enjoyable experience when studying abroad in Thrissur. Website: www.immilawglobal.com/

5. GeebeeWorld is a leading study abroad consultant in Thrissur, India, offering comprehensive services to students interested in studying abroad.The Geebee World team will assist you, from choosing colleges and courses to applying for visas and scholarships. Geebee World is one of the experienced overseas education consultants in Thrissur that help you make the best study abroad decisions for your future by providing the best advice and guidance on your journey towards achieving your dreams of studying abroad. Website: www.geebeeworld.com/

Benefits of Overseas Education
Exposure: Learning about different cultures helps increase global awareness and develop cultural sensitivity.
Improved Language Skills: A great advantage of studying overseas is that it allows students to learn another language by joining university courses or simply learning from peers and other local community members. This provides invaluable knowledge that is sought after by many employers worldwide.
Enhanced Job Prospects: Graduates who have studied overseas often have a unique perspective and versatile skill set when choosing career options that make them attractive candidates for many positions. From increased understanding and communication abilities to broadened worldviews, these students are valuable assets in today's competitive job market.
World-Class Education: Depending on where you study, you may also have access to top-level academics and resources unavailable in India. So if you're considering pursuing higher education overseas, numerous opportunities await you – waiting for you to explore them!
Popular Study Abroad Destinations for Indian Students
Indian students face the main challenge of selecting a country most suited to them. The decision is determined by language, accreditation, cost, job prospects, etc. Here are some of the countries that consistently rank highly and provide Indian students with an excellent quality education.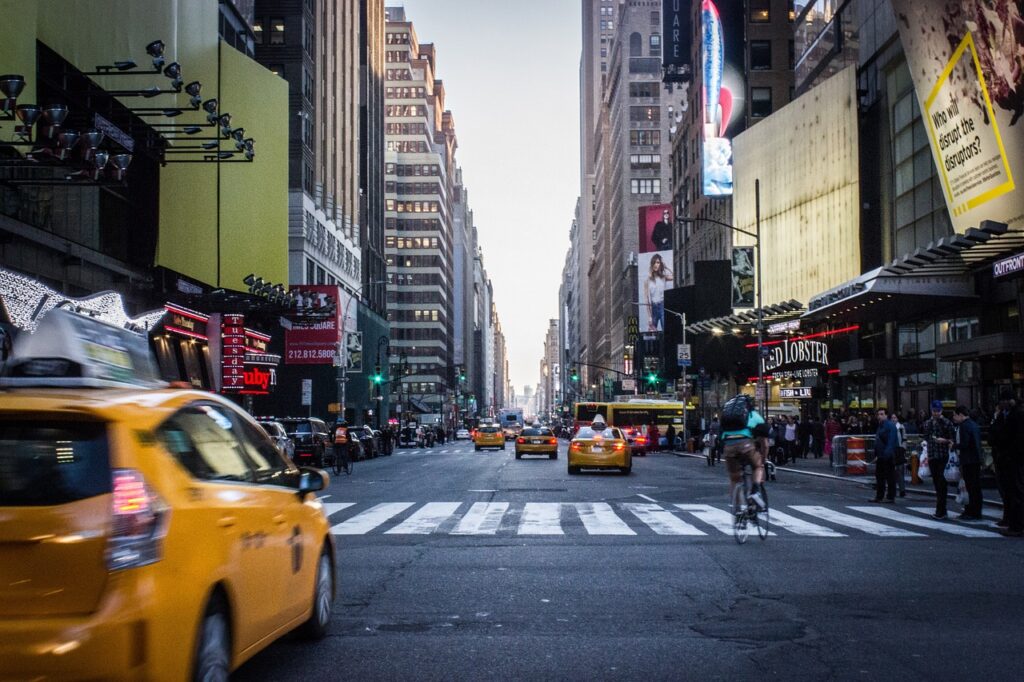 United States: A top pick for undergraduate and graduate studies, US universities offer educational opportunities ranging from media studies and economics to political science and anthropology. According to the data released by the Government of India on 23rd February 2023, the USA was the number one choice of Indian students for overseas education in 2022.
United Kingdom: The UK holds a long-standing reputation as a top global destination for higher learning. Indian students pursuing humanities, science, and technology courses find UK institutions well-equipped to provide an unparalleled educational experience.
Canada: This English-speaking nation receives many international students yearly due to its job-focused curriculum options. Its colleges emphasize education related to practical applications. It also has several universities recognized as Tier 1 institutions (top 50 globally).
Germany was not a popular choice for Indian students till 2020, but for the last few years Germany has become a favourite for Indian students especially engineering and nursing students. No -tuition fee system of Germany and top class education make it an attractive destination for Indian students.
Australia: Australia became one of the top study-abroad destinations for Indian students after the Australian government decided to extend the Post Study Work Permit to 5 years in 2022.
New Zealand: Even though New Zealand is not a popular choice amongst Indian Students, it should be considered because New Zealand offers excellent potential when it comes to career prospects after graduation.  
Cost of Studying Abroad
One of the significant cost considerations of studying abroad is tuition fees. Students need to know that to obtain student visas, the colleges where they plan to take admission must be certified by the Student and Exchange Visitors Program (SEVP). Apply for admission when the academic year is open. 
Due to currency fluctuations, foreign exchange rates yielding different buying power in other countries, and changes in laws related to the issuance of visas or residence permit to foreigners, fees can change throughout their studies.
Students from other countries should remember that, although it may seem expensive initially, they will benefit significantly from studying abroad. More job options will also be available because of their exposure through overseas education.
Scholarships and Financial Aid for Abroad Studies
Many countries provide scholarships and fellowships for international students; some even cover other expenses like accommodation and tuition fees. In addition, some universities in developed countries offer merit-based scholarships that assist Indian students in financing their studies by reducing their costs substantially or offering full fee waivers. Moreover, various international organizations also financially support Indian students wishing to pursue higher studies abroad.
The Indian government has also taken initiatives, like offering student loans for pursuing higher education abroad through banks and financial institutions. Loans from Indian banks can help students with travel expenses and living costs. For more information about available financial support options for pursuing overseas studies, you can visit the website of your chosen university or the website of your designated ministry responsible for study abroad programs in India.
Visa Requirements
Study abroad consultants in Thrissur can guide you through the visa process and other documentation. The student visa process can be tedious, with different countries having different application processes, documents, and time duration. These could include registering with the local authorities or getting a residence permit.
Documentation for a student visa usually includes evidence of enrollment at an overseas university, financial ability to support your education and living expenses in the country, proof of good health insurance coverage, and a travel itinerary. Depending on the country, other documents may be required, such as academic transcripts or language test scores like IELTS, German, etc.. If visa officers of the embassy /consulate require more clarification, they may call the applicant for an interview. In case of difficulty, you can contact your study abroad consultants in Thrissur to find out what documents are necessary when applying for a visa in your chosen country and ensure you submit all required materials well in advance before travelling abroad.
Preparing for Overseas Education
Overseas education provides exposure latest industrial practices teaching methods, upskilling opportunities, and technological tools & resources which help shape & distinguish yourself from your peers, which is one huge benefit apart from gaining exposure & immense knowledge.
The decision to study abroad is not taken lightly; besides the academic and visa part, students must also secure housing and necessary financial resources and learn about the cultural nuances and expectations of the country they're travelling to. All these tasks should be started well in advance so things run smoothly during the transition period.
Tips for Planning Education Abroad
Research academic options:

Research carefully by learning as much as possible about universities offering international programs, majors or tracks that could best align with your long-term goals, program accreditation, exchange rates that you might face in different countries etc.

Research visa requirements:

Most international students studying abroad will require some visa to enter/stay in their target country. Remember that Indian students require a visa to travel to most countries except some Asian or African countries.

Financial support:

Students must plan how to cover expenses such as tuition fees, living expenses and potential medical costs during their stay away from home. Most universities will provide detailed information on estimated costs involved; however, it should also be considered whether any scholarships or grants are available through your school or external program providers, potentially reducing the student's financial burden significantly.

Language proficiency:

Students often have difficulty adapting to foreign cultures due to language barriers; therefore, undergrads are encouraged to learn relevant languages spoken within their target country before starting abroad programs to communicate effectively with locals when needed. Additionally, most universities assess language proficiency before admission, which is why proficiency in a second language may significantly increase the chances of acceptance into specific programs. Whether language proficiency is required or not for getting admission, learning the country's language will be an asset while studying in that country and after that. 
Ultimately, it is up to individual students to consider their preferences when deciding which country or course will be their best choice. Information based on particular courses or countries should also be considered. These factors determine which study abroad program suits each student's interests and goals.
Study Abroad Thrissur- FAQ
Q1: What are the best countries for overseas Education for Indian students?
A: For Indian students, the top study-abroad country is the United States, followed by Canada, the United Kingdom, Australia, and Germany.
Q2: What are the major benefits of overseas education?
A: Overseas Education allows students to gain a global perspective, improve language skills and boost their career prospects.
Q3: Which is the best German study-abroad agency in Thrissur?
GOGermany is one of Thrissur's top German education agencies with experience in German study-abroad programs.

Q4: How can a Study Abroad consultant in Thrissur assist me in my plans for studying abroad?
A consultant for study abroad in Kerala can offer personalized guidance on selecting the appropriate destination, university, and program according to your academic background, professional objectives, and budget. Study Abroad Consultancies in Thrissur can also help you complete your application requirements, visa preparation, and initial preparations for departure.
Conclusion
With the proper program selection and preparation, Indian students can set themselves up for a successful overseas education experience. With the help of study abroad consultants in Thrissur and information on the many options available to students interested in studying overseas, they will have the guidance they need throughout this journey.
Ultimately, it is up to individual students to consider their preferences when deciding which country or course will be their best choice. Information based on particular courses or countries should also be considered. These factors determine which study abroad program suits each student's interests and goals.