Top 5 Australian Education Consultants in Kerala -2023
Australia is among the most popular destinations for Kerala students seeking education abroad. Kerala, a state with a high literacy rate, has many students interested in studying in Australia. To get admission into an Australian university, it is essential to have proper guidance and support from experienced education consultants. Here are some of the best Australian education consultants in Kerala:
List of Top Australia Education Consultants in Kerala 
 1) SACK Kochi:  SACK Kochi is a leading Australia education consultant that offers complete guidance and support to students who wish to study in Australia. The company offers assistance with course selection, university selection, visa application, and more.
2) MWT Australia: MWT Australia is a reputed education consultant that provides comprehensive services for students seeking education in Australia. The company has a team of experienced counselors who assist students in every step of the admission process.
3) Edabroad:  Edabroad is an immigration and education consultant helping students achieve their dreams of studying in Australia for many years. The company offers pre-departure briefing, accommodation assistance, and visa guidance.
4) Eduflair Learning Solutions Pvt Ltd:  Eduflair is a prominent education consultant that offers end-to-end solutions for students who wish to study in Australia. The company offers university selection, application processing, and visa assistance services.
5) Intstu Aspire: Intstu Aspire is an education consultant with a strong presence in Kerala. The company provides career counseling, course selection, university selection, and visa assistance to students who wish to study in Australia.
Studying in Australia for Indian Students
Australia provides the perfect backdrop for a life-changing educational experience with its incredible natural beauty, modern cities, and thriving universities.
Indian students pursuing higher education in Australia get access to several top-notch universities with traditional disciplines and emerging fields of study that are not available in India. While many course offerings are tailored towards English-speaking students, some courses cater specifically to Indian applicants– allowing them the flexibility they need when enrolling in a university abroad. Additionally, numerous educational advantages like course exemptions and simplified visa procedures exist for Indian citizens wishing to pursue Australian higher education options – making studying Down Under an increasingly popular choice among Indian students looking abroad.
When considering studying in Australia, students must understand that job prospects may be limited if they do not possess work visas or residency permits after graduation. Prospective students should also remember that more traditional curses, such as medicine, nursing or engineering, will likely provide better employment opportunities than programs like design or music theory, due to a greater need for qualified workers within more specialized professions.
Courses Available in Australia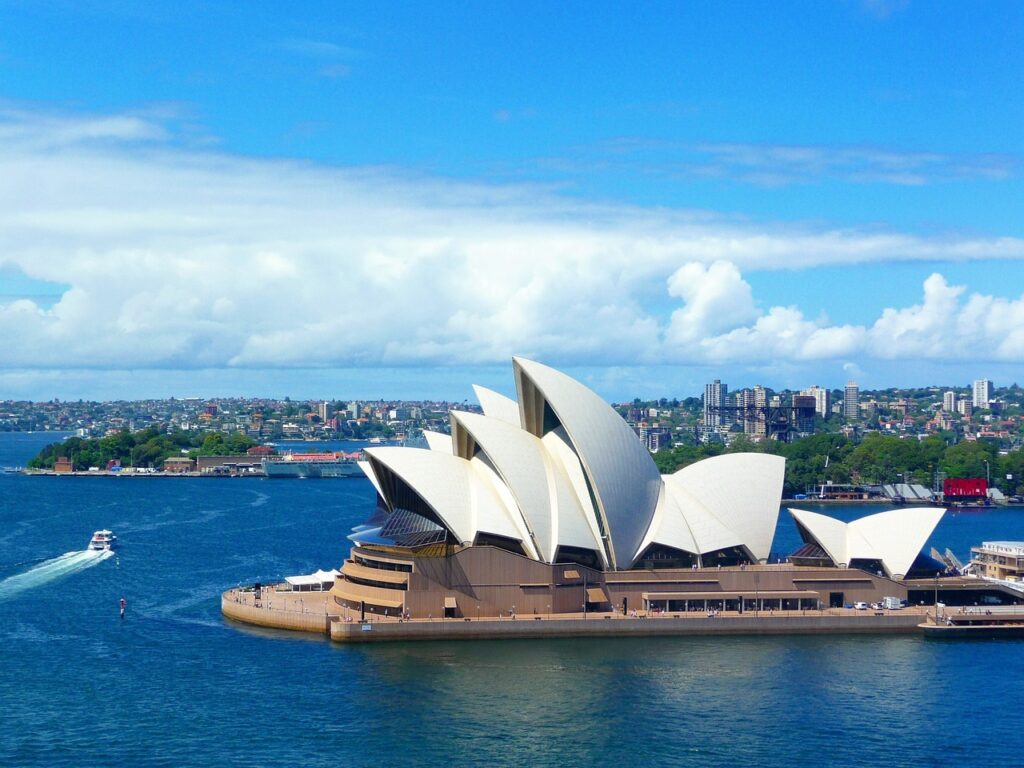 Studying in Australia is attractive for students looking to broaden their educational and career opportunities. Australian universities also boast excellent facilities, reputable research programs, and world-renowned faculty members who can provide students with invaluable international experience.
Australian universities offer many options when it comes to course selection. The most popular fields that attract Indian students are programs related to business and management studies, engineering, health sciences, information technology (IT), law, the arts, hospitality and tourism management.
Bachelor's degrees in these subjects usually take three or four years to complete, although some partial degree is applicable for select topics in some educational institutions. Those taking Master's degrees in India first and then looking towards Australia as their next step of education can rest assured that accommodating credit systems make sure that double counting doesn't occur with previously earned credits from India being taken into account by Australian universities.
For students looking for doctorate-level degrees (PhD), the honours culture in Australian universities allows them the privilege of the addition of 6-10 months of research depending on intricacies associated with different fields such as technology versus medical degrees or social sciences versus natural sciences etc., which helps them move closer towards academic jobs post-graduation quickly thereby improving career prospects abroad or back in India after they return home.
Monash University: Monash University offers various courses, including Arts & Humanities, Commerce & Finance, Health Sciences, Engineering & Technology, Law and Science. The university also provides scholarships to international students.
University of Melbourne: Established in 1853, this university has been ranked among the top ten educational institutions worldwide many times. It provides a range of courses across eight academic faculties as well as student support services like health care and accommodation options. It also has various graduate research opportunities specifically designed for international students from India.
University of Sydney: Founded in 1850, this university is known for its excellent research and teaching standards – it consistently ranks among the world's best institutions by those criteria. It has close links with many top global employers who regularly seek out this institute's graduates for recruitment. It attracts many Indian students looking for an immediate career shortly after completing their studies there.
Entry Requirements
Each institute and program has different requirements, so it is better to many options as possible so that you will be better prepared for enrollment. General requirements for admission includes all educational certificates, proof of fund to support your education and expenses, proof of English language proficiency through tests such as IELTS, TOEFL etc.
Indian students may also be asked to obtain health insurance from an Australian provider before beginning their studies. It is also necessary to apply for a student visa to stay legally in Australia while enrolled in an educational course. Depending on your long-term plans after completing courses in Australia, potential students may need special permission or additional visas that allow them to remain within the country even after program completion.
Therefore, it is essential to thoroughly research all entry requirements before starting the application process.
Cost of Studying in Australia for Indian Students
Studying in Australia is costly compared to the UK and Germany. But Australia offers high-quality education in the English-speaking world with a lot of job opportunities during the study as well as after completing the course. The cost of living and studying in Australia depends upon the course and the location. Fees of Universities in Australia vary according to course type and level, ranging from A$20,000 to A$40,000. (INR 1,100,00 to INR 2,2000,000)
On-campus housing usually ranges from A$90 to A$280 (INR 5,000 to 15,400) per week, depending on the university's location and amenities. Living expenses depend on lifestyle choices; a comfortable lifestyle can cost around A$18,610 (INR 102,300) per year, excluding tuition fees. Other costs include transportation and books etc. To learn more about studying in Australia and exploring job opportunities after completing studies in contact an experienced Australa study abroad consultant in Kerala Kochi.
Education in Australia is increasingly becoming more accessible and affordable for Indian students, with various scholarships available. Though tuition fees vary across universities, Indian students can explore multiple options and find financial aid suitable to their needs. Several scholarships are designed for Indian Students aspiring to study abroad in Australia.
The Australian Government offers the Australian Awards for Indian and South Asian students wanting to pursue an undergraduate degree or select postgraduate courses in relevant fields such as medicine, science and business from an accredited institution in Australia. This includes round-trip airfare, tuition fee coverage, and access to an allowance scheme which provides sufficient funds to cover expenses such as accommodation and visa requirements. Furthermore, award recipients will also benefit from mentorship programs focused on leadership development that may include professional business workshops or forums on civic engagement, depending on the candidate's interests.
Job Prospects for Indian Students in Australia
More Indian students are choosing to pursue their studies in Australia after Australia extended the PSW permit up to 5 years in 2022. The job prospects for Indian students have also increased significantly due to the shortage of workers in many job sectors.
Generally speaking, the job market in Australia offers plenty of diverse and challenging opportunities where students can easily find roles that align with their qualifications, interests and desired career paths. Many employers seek applicants who have an international degree or experience in Australia to add value to the team, so getting a job as an international student can be easier than expected.
The main types of work available for students include:
Professional and administrative roles in the finance, healthcare and IT sectors.

Short-term casual jobs such as babysitting and tutoring.

Hospitality roles such as wait staff.

Manual labour jobs such as fruit picking.

Office support positions such as receptionists.

Retail positions, including cashiers and sales assistant roles.

Internship opportunities within specific industries.
To be eligible for these jobs or internships, many employers prefer that students have sound English skills and working knowledge of relevant industry tools and software programs.
International graduates with this type of visa gain more advantages than those who don't hold it when looking for permanent positions since they already possess local experience and proficient English skills.
In summary, there is no shortage of job opportunities available for Indian internationals studying in Australia, given both the current landscape of possibilities but also prospective plans from employers seeking skilled talent from all over the world.
Role Played by Australia Education Consultants in Kerala 
Australia Education Consultants in Kerala can assist students in many ways.
Course Selection: Education consultants provide students with insights and advice in selecting an appropriate course that suits their interests and career aspirations. The study in Australia consultants is aware of the latest course offerings and updates from various universities in Australia, thereby ensuring that students choose the right course for their future.
University Selection: Besides course selection, Australian education consultants help students choose the right university that meets their preferences and budget. They provide relevant information about universities' admission requirements, reputation, tuition fees, living expenses, etc. This information helps the student and the parent in making an informed decision.
Scholarships: Education consultants have information on available scholarships and grants for international students in Australia. They also help in application screening and guide students through the application process to take advantage of these incentives.
Visa Process: Australia study visa consultants are knowledgeable about visa and immigration procedures in Australia. They assist in preparing the required documents and completing the application process, ensuring students meet all requirements for a successful visa application.
Accommodation and Travel Arrangements: Consultants for Australian education consultants assist students in making their Kerala to Australia flight booking and accommodation arrangements. They provide students with options for different accommodation choices that fit their budget before arriving in Australia.
Pre-departure Support: Australia education agencies guide students about what to expect, such as cultural and lifestyle differences and adapting to new surroundings. This support can help students with their transition to Australian culture.
STUDY IN AUSTRALIA- FAQ
Q: What are the popular courses to study in Australia for Indian students?
A: Some popular courses for Indian students in Australia are Engineering, Business, Information Technology, Nursing, Accounting, and Hospitality.
Q: What are the job prospects after completing their studies in Australia?
A: As India and Australia have signed an agreement for mutual recognition of some educational qualifications in 2023, The job prospects for Indian students after studies in Australia have increased substantially. Moreover, there are shortage of qualified professionals in many sectors like Nursing, IT, Engineering Finance sectors etc
Q: What are the criteria for Indian students to study in Australia?
A: The eligibility criteria for Indian students to study in Australia include specific educational qualifications for the course, English language proficiency, and fund to meet the expenses in Australia.
Q: Can students work in Australia while studying?
A: All students can work part-time up to 20 hours per week while studying in Australia. This can help students cover their living expenses and gain valuable work experience.
Q: Are scholarships available for Indian students to study in Australia?
A: There are scholarships available for Indian students to study in Australia, including the Australia Awards, Destination Australia, and the Endeavour Scholarships and Fellowships, among others.
Austrlia Embassy in India
https://india.highcommission.gov.au/
Conclusion
In conclusion, Australia Education Consultants in Kerala Kochi provide comprehensive support to students planning to study in Australia. They aim to ensure students get the best educational experience and successfully achieve their career objectives.
 Also Read:
Study in Germany Free
Study in UK
Study in USA